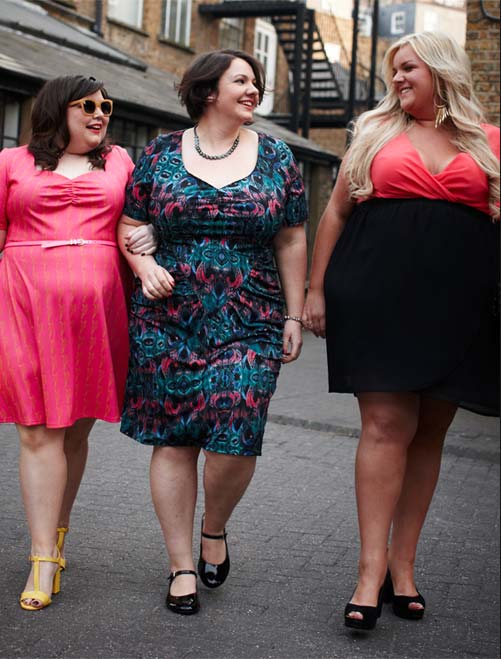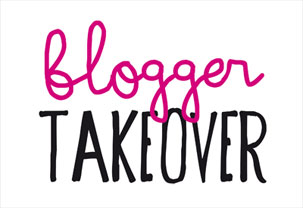 We've collaborated with three fantastic and unique fashion bloggers and worked with them individually to actually design and create their own dresses!
There's something to suit everyone with the girls' own spin on prints, shape and colour. How will you wear yours!
Shop the dresses >
shop POCKET ROCKET Dress £45
Bright, Kitsch & Cute!
THE DRESS: I wanted to make a bit of a racket: something eye-catching and tongue-in-cheek that would turn heads. But at the same time, it needed to be easy to wear no matter your confidence level. I opted for a skater shape as it suits so many: no matter your body shape, it'll give you a great silhouette and the fabric makes it so comfortable you can forget you're wearing it!
Q: What was it like to work with the Simply Be team?
A: It was a pleasure from start to finish - they've been so supportive, enthusiastic and they really got what I was trying to achieve. I couldn't have asked for more, really.
Q: What should our customers look forward to most with this range?
A: Something that was designed to make you feel good and ready to face the world with confidence.
shop EM BOOMBANDS Dress £45
Classic and colourful!
THE DRESS: Personally, I love clothes that combine femininity, structure and edge. I also like colour, movement and really vibrant prints! For my dress, I wanted to create something classic and feminine that would be beautiful to me, but also beautiful and accessible to many other women.
Q: What aspects of the designing process did you love the most?
A: Through the process, I wanted to make sure that I was designing something that would appeal to lots of different women, so I took time to engage with my readers to find out what they wanted... It's exciting to think that some of the design points I've incorporated into my dress are a direct result of feedback from the women who hope to buy the dress - THAT made the process feel very inclusive.
Q: What would you say is the best thing about the Blogger's Takeover range?
A: I love the fact that we're three individual women, of different ages and tastes, who have each createdsomething unique that should appeal to different women.
shop WHAT LAURA LOVES Dress £45
Girly, glam & gorgeous!
THE DRESS: When it comes to dressing for the summer, there is only one colour on my mind and that's coral. Everyone can wear this vibrant hue as it suits all skin tones and hair colours which made it the perfect choice for the dress.
Q: What aspects of the designing process did you love the most?
A: What I loved the most about the designing process was how much control and free reign I had to develop exactly what I wanted. There was no brief, no restrictions, no limitations, the dress that I had in my mind's eye was the dress that I designed and I'm really thankful to Simply Be for giving me such an awesome opportunity.
Q: What should our customers look forward to most with this range?
A: There is a dress for everyone that is cut to fit and flatter in colours that are perfect for the summer season. Simply Be customers can look forward to wearing dresses that make them look and FEEL gorgeous.