Store
Basics
Address:
Unit LL101
Highcross Leicester,
Shires Lane,
Leicester,
LE1 4AN
Opening Times:
Monday - Friday: 9.30am - 8pm
Telephone Number:
0345 026 0788
Saturday: 9am - 7pm
Sunday: 11am - 5pm
The
Store
Store Manager:
Steve McCulloch
Profile:
Steve joined the business in November 2013 having worked in management roles for a number of other high street retailers, most recently for H&M. Steve was attracted to Simply Be and Jacamo for two reasons; firstly, because it is such an exciting time for the company opening new stores, expanding, changing and developing, and secondly, because he has a passion for the product and the services offer in-store.
Shopping Centre:
Highcross Leicester >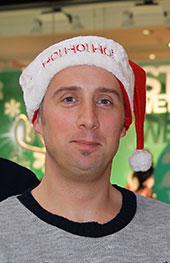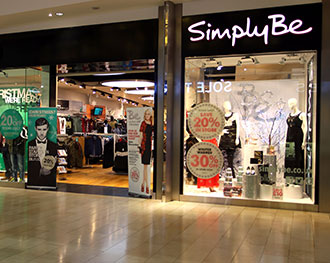 Customer Feedback
Kim, Leicester
'Leicester - amazing changing room and staff, empowering, supportive and often comforting!'
Debz, London Blogger
'I have to say I loved the layout of the store and found the staff were really friendly and helpful.'
Sheila, Twitter
'Lovely, welcoming staff. The clothes are gorgeous, I want everything!'
Jobs
Come and work for us
In order to deliver you the very best Simply Be service we need to recruit the very best Simply Be store teams. From specialists in bra and footwear fitting to our expert Fashion Consultants if you think you've got what it takes to join one of our Retail Teams visit www.simplybe.jobs for the latest vacancies.
Sign up here
Goody bags, mini make-overs and of course all the latest styling tips from our Simply Be Style Advisors! Plus exclusive on-the-day discounts just for you! Make sure you join our mailing list and be the first to hear about our special in-store events!
Sign up here to be emailed about the hottest events >