Traditional ladies' briefs or knickers are comfy classics you can't go wrong with. These briefs come up higher on the waist than shorties and can be high-leg or medium-leg.
Shop All >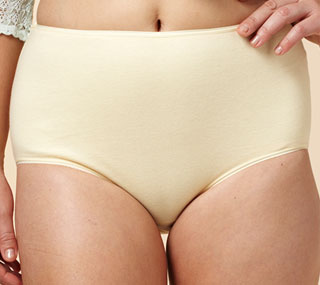 Full briefs come up higher on the waist and are usually low cut on the leg as well. Maxi briefs or 'big knickers' are making a comeback at the moment so dig out those old-faithfuls or treat yourself to some new ones!
Shop All >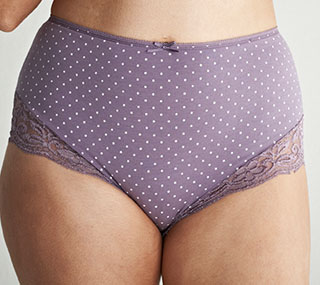 Unlike full-coverage briefs, thongs taper to a string at the back, making them perfect for avoiding VPL when wearing close fitting trousers or dresses.
Shop All >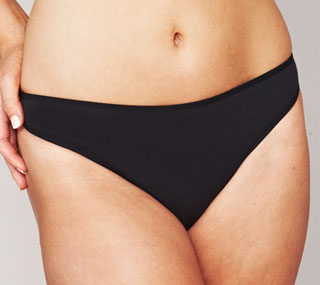 Shorts, also known as shorties, boy shorts or boxers are a flattering style for curvy girls and very fashionable at the moment. Starting lower on the hip and finishing lower on the leg they're great for minimising VPL.
Shop All >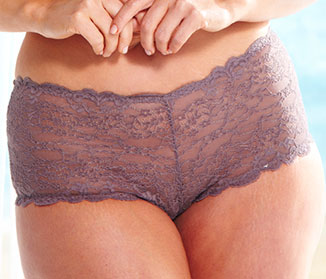 Brazillian briefs are a fashionable style that sits just below the tummy. With 'cheeky' bottom coverage and gorgeous lace trim detail they are the perfect style under close fitting clothes.
Shop All >