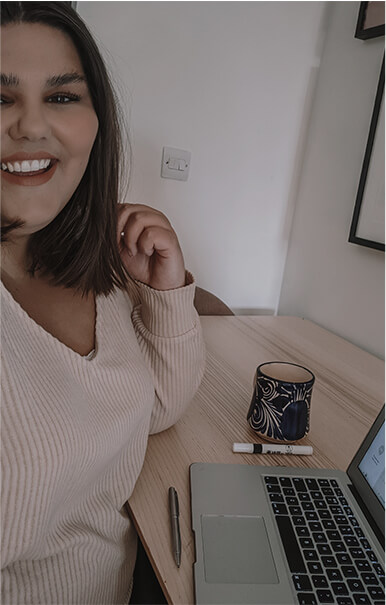 It is exactly 1 year ago to the month that I left my office job to work as a freelancer full time. I thought it would be helpful to share some tools that I have adapted to make my working from home life comfortable, enjoyable and productive for those who are having to adapt to working from home given the current situation. Here are my five tips for working from home:
1. Establish a routine
My first piece of advice would be to try and set an alarm to wake you up at the same time every morning. Once you're up, get dressed! It might seem like a good idea to stay in your PJs but actually getting dressed really helps establish a routine. That doesn't mean you have to wear jeans indoors! Wearing something comfy is a much better idea, comfort is everything!
2. Separate your working space from your relaxing space
It's very appealing of course, to enjoy working from your laptop in your comfy bed or parked up in front of the TV. However, I would not recommend it! When you start to mix up places where you relax with places where you do work you will start coming into issues.
3. Hydrate!!
I know this is probably a given for everybody, but I think it's so important to hydrate all day long when you're working from home. A great tip is to fill up a water bottle as you start your day at your desk and make your way through it as the day goes on.
4. Take breaks
I find I am most productive when I give myself breaks. Again, as I said, it can be really easy to get engrossed in a task and sit there for a few hours before even getting up off your seat.
5. Set a time to finish work
It doesn't necessarily have to be at 5. It may have to be based on your business working hours, but if not, just work till a time that you feel comfortable. Don't overdo it. Productivity is best in short bursts.